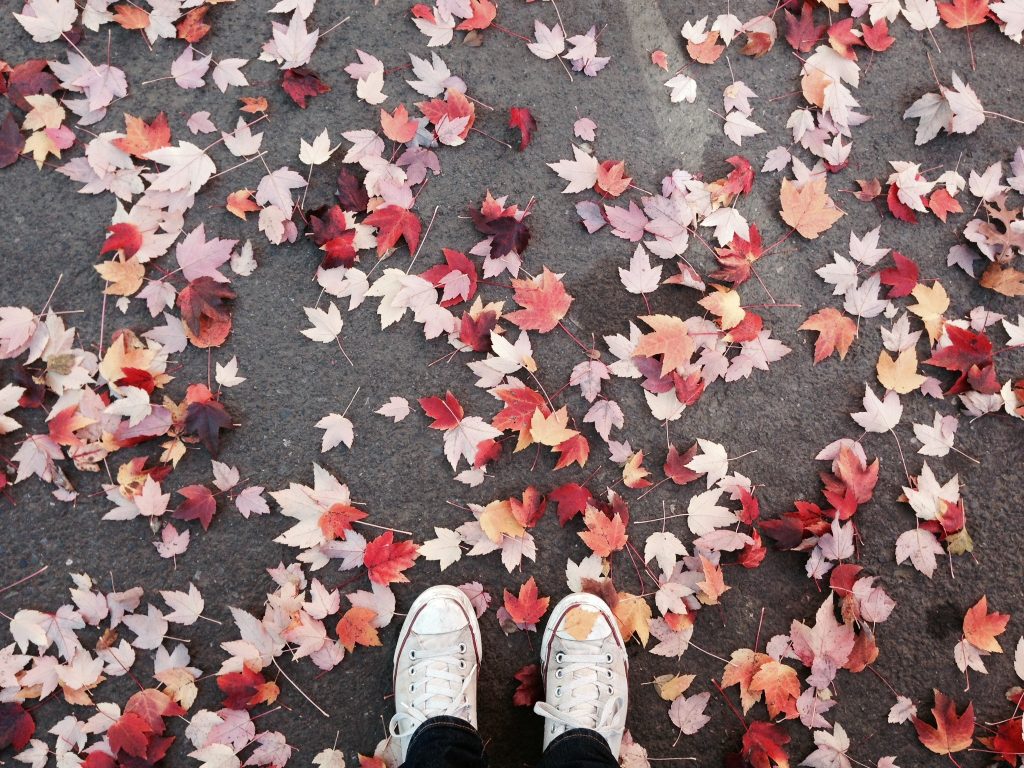 One of the great things about living in Buffalo is that we get to experience all four seasons. However, with each change of season, there comes the general maintenance we have to do around our homes or businesses. With autumn here, we now have to think about preparations for the winter. It is a well-known fact that cold weather can do a number on our asphalt driveways. Take the opportunity while the weather is still nice to do some maintenance. Driveway maintenance is important in order to protect your asphalt and maintain curb appeal. Of course, there are also safety concerns that should be taken care of before the temperature drops.
Asphalt Service Inspection
Assessing the condition of your asphalt will help you determine how much repair you will need going into the fall and eventual winter season. Before you can start anything, you have to clear off your asphalt. Use a leaf blower or pressure washer for year-round cleanup. Leaves, gravel, rocks and other autumn debris should be cleared off your driveway along with any spilled oil or other chemicals. Once cleared off, walk the surface area and inspect for any changes in the surface. Some things to look out for are cracks larger than 1/4 inch, potholes, heaving, oil stains, and faded paint.
Asphalt Maintenance and Repair
Once you have identified the general problems facing your asphalt, you can start taking care of them and doing general maintenance. If it has been 3 to 5 years since your last seal coating, it's time to seal your driveway with a high-quality sealer. Additionally, any potholes or cracks should be filled to prevent future winter hazards and maintain surface integrity. Before these hazards are repaired, make sure they are clearly marked as trip hazards.
Water Pooling Evaluation
Summer brings a lot of rain, but it gives you a good indication of the water pooling situation. If you see areas on your asphalt that are pooling, take note. Pooling water means potential safety hazards as the colder months approach and should be repaired before the temperatures drop to prevent snow and ice buildup. Inspect for water pooled near the edges of the pavement and for potholes that may hold water, ice, and snow. Also, make sure your gutters are not draining directly onto your driveway.
Avoid Chemicals Leading Up to Winter
When the temperatures fall below freezing, it is important to avoid using de-icing chemicals. These chemicals can penetrate the concrete surface and cause damage underneath. Rock salt should also not be used, expecially during your asphalts first year. Salt can lead to cracks in the surface and can harm vegetation in your yard and corrode metal. The best way to add traction to an icy driveway is to use kitty litter or sand.
---
Supreme Sealing has specialized in sealing, asphalt and pavement repair in the Western New York community for more than 25 years. With the cost of new blacktop and blacktop repairs steadily rising over the past few years, the need for crack filling (hot liquid asphalt) and seal coating as a preventative asphalt maintenance measure, has never been more apparent. For an estimate or consultation on any of the services we provide, please call our office at (716) 681-5262. Or you can fill out our contact form and we'll get back to you as soon as possible.